Featuring primary sources from the Newberry's holdings, contextual essays written by subject specialists, and content-based questions for individual or collective use, the DCCs make primary sources from the Newberry's collection accessible, useful, and fun for educators, researchers, students, and families.
This site is accompanied by a cutting-edge K-8 Classroom Materials section (coming soon!), with the goal of supporting both teachers and students by providing high-quality humanities curriculum for learners of all ages.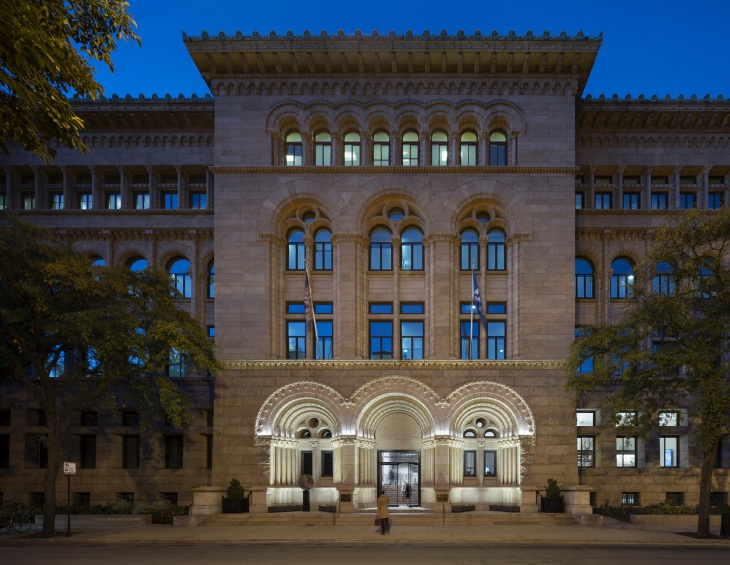 Founded in Chicago in 1887, the Newberry is a world-renowned independent research library which offers readers an extensive non-circulating collection of rare books, maps, music, manuscripts, and other printed material spanning six centuries. The Newberry is dedicated to the advancement and dissemination of knowledge, especially in the humanities, and supports a variety of activities from free exhibitions and speaker events to fellowships, undergraduate seminars, and genealogy orientations. Through its Professional Development Programs for Teachers, the Newberry offers content-based seminars to Chicago-area teachers. Led by local scholars, these seminars allow teachers to reconnect with their academic interests, deepen their knowledge, and explore current scholarship in a collaborative setting. Digital Collections for the Classroom complement many of the Newberry's professional enrichment seminars for teachers.
The Newberry Digital Collections for the Classroom project is generously funded by the Grainger Foundation. Additional funding has been provided by the Mellon Foundation, National Society of Daughters of the American Revolution – Chicago Chapter, and Terra Foundation for American Art. We receive invaluable advice and assistance from Newberry librarians, the staff and scholars associated with the Newberry's research centers, university faculty who lead Teacher Programs seminars, and K-12 educators who contribute written material, advice and suggestions, and their participation in the Newberry Library's educational programming.
Site design: Ryan Hageman, Nick White, and Jen Wolfe
Special thanks to Sophia Croll, the team at Newberry's Digital Initiatives & Services, Catherine Gass, Hilary Mac Austin, Kathleen Thompson, Charlotte Ross, Kara Johnson, and all of our DCC authors for their contributions to this project.